"If you do not live to serve, you do not serve to live."
Blessed Mother Teresa of Calcutta
Ideology of our founder,
Eduardo Monroy Cárdenas
(1925-2014)
Don Eduardo Monroy Cárdenas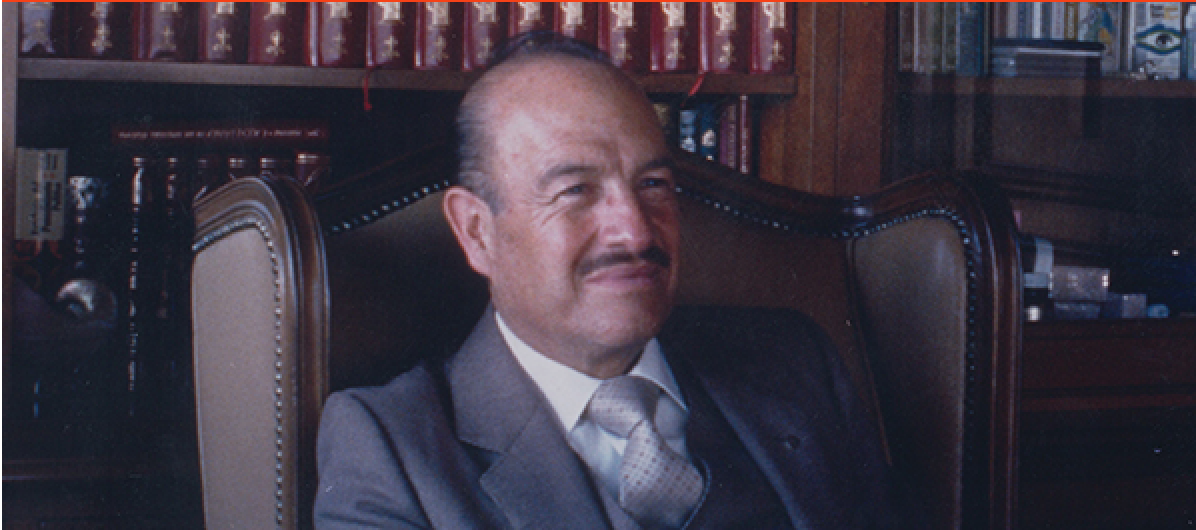 Mr. Eduardo Monroy Cárdenas
Grupo La Moderna and the business career of its founder, Don Eduardo Monroy Cardenas, are indissolubly linked; in such a way that it is not possible to explain the evolution of the consortium, without failing to recognize his crucial contribution, same that is present in the philosophy behind everyday tasks and actions that are undertaken to achieve goals.
Don Eduardo Monroy Cardenas was a businessman, dedicated to work, demanding for himself, inspiring great confidence visionary who never ceases to discouragement; Work was his school and his values are aligned with the daily tasks. It was his philosophy saying, welding thereby teaching. He watered his family, example and he had to be for others.
As an entrepreneur, he lived rollovers and setbacks, with long working hours. He ventured very young in the food industry derived from wheat, knowing closely the secrets of milling, as well as the world of finance in the 40s and 50s.
Business work initiated by Don Eduardo, has been reinforced at the right moment by his colleagues with a professional academic training that they have printed a global vision, integrating a team: managers, executives, technical managers, operators and support resources highly competent.